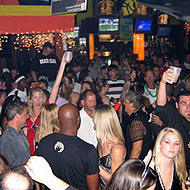 Regardless of the size of the club, Red Chrome Audio has the quality gear and sound you are looking for.
Our small club system consists of a 2000 watt double 18" cabinet per side for the low end and a 900 watt FBT 15' and a horn per side. All of our amps are top of the line Crown and QSC power.
The front of house is a 32 channel Midas Venice console with a Drive Rack PA for processing.
We have 12 channels of compression using an 8 channel Presonus and 2-2 channel DBX compressors/gates.
We also use a separate monitor system with a 16 channel Allen and Heath monitor console capable of 12 individual mixes on stage.
Red Chrome Audio will supply all microphones, stands, cables etc...
Depending on the size of the the event and the crowd expected we can easily increase the size of our club system to accommodate any venue.