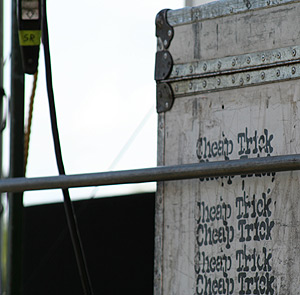 Red Chrome Audio takes pride in providing the highest level of professional audio equipment and service available today. We proudly offer the EV XLD 281 Line Array with Ramsdell Audio 660R Double 18 on the low end 3200 watts per cabinet. All Crown Power, Midas 32 channel board on Front of House and various rack gear. We can also supply a variety of consoles both digital and analog and can work with bands that travel with their own consoles and just need racks and stacks.
We also supply a separate monitor set up with up to 10 individual mixes. Side fills are also available when needed.
This system can be rented with a sound, monitor and light tech or we will set it up for use by any crew. Of course we will be on site the entire event to help out or jump in if needed.
Our line array has been used at Bud and BBQ Sea World, Oldsmar Days, Freedom Fest, Largo 4th of July Celebration and much more.
We have years of experience working with national acts from Country music to Rock and everything in between. Some of the artists that have used our services include: Sara Evans, Molly Hatchet, Justin Moore, Uncle Cracker, Jerrod Niemann, Foreigner, Lee Ann Rimes.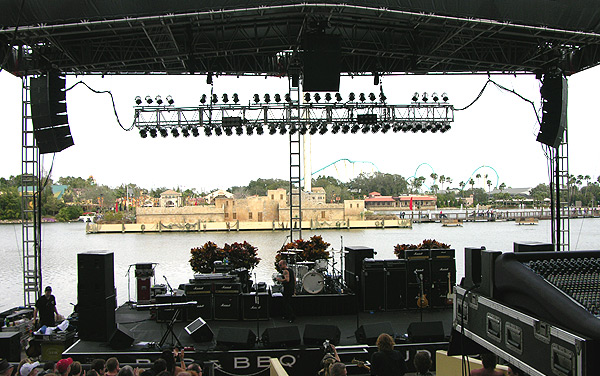 Our normal Front of House outdoor setup consists of 3 to 6 top boxes per side and 4 to 8 bottom boxes per side with front fills and will cover 5000 - 10000 people. It is suitable for indoor or outdoors and can be scaled up or down to fit the venue.